Why 4Tress Products?
Click here to learn more about 4Tress 4Professionals
4Tress products are rich in omega fatty acids and antioxidants that help to nourish your scalp at a cellular level. They contain no phosphates, sulfates and are paraben and silicone-free. All products are THC-free and are third-party tested.
Our natural scalp solutions combine ingredients proven to soothe, heal, protect, and increase the overall health of your scalp and as a result, your hair.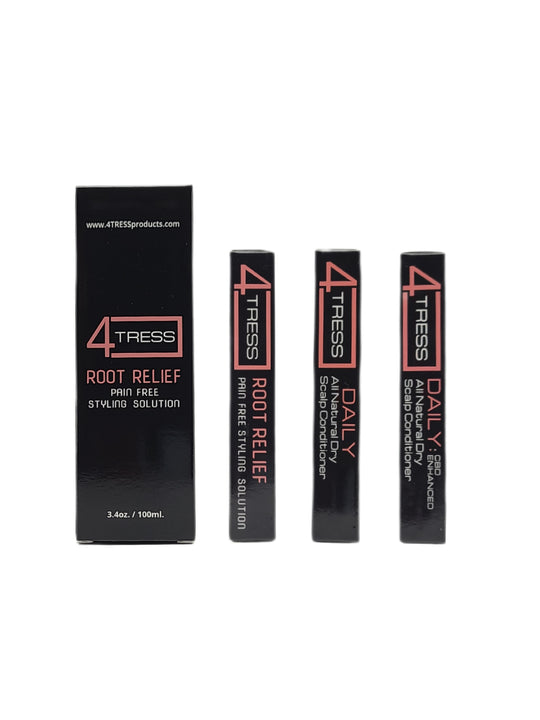 Our Products
● Contain premium essential oils, Omega-3 fatty acids and some products contain hemp-based isolated hemp cannabidiol
● Are packaged in waste-free, mess-free, roll-on, or professional spray applicators for convenience and precision delivery to your roots
● Relieves pain, swelling and inflammation resulting from styling – like braiding, twisting, and applying heat to your roots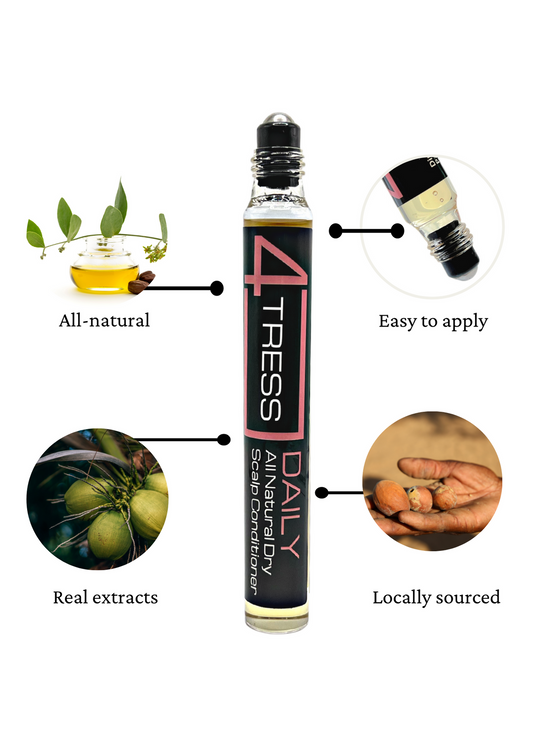 Ingredients
● Avocado Oil
● Jojoba Oil
● Coconut Oil
● Ylang Ylang
● Peppermint
● Jamaican Black Castor Oil
● Tea Tree Oil
● Frankincense Oil
● Lavender Oil
● Vitamin E
● Isolated Hemp Cannabidiol (CBD)*
● DMSO
*only in Root Relief Daily Enhanced products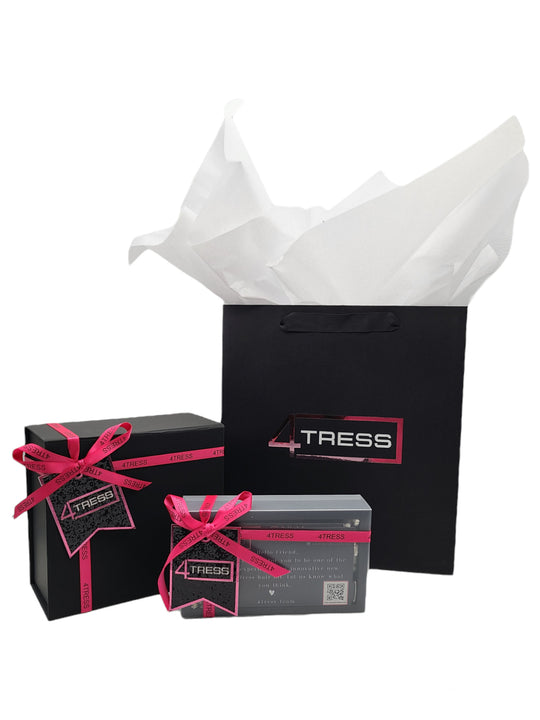 Benefits of our CBD products
Our CBD blended oils contain no THC and have no psychoactive effects.
Studies have found that CBD "encourages hair growth, treats scalp conditions, treats hormonal and stress-induced hair loss and prevents hair damage and breakage."
For more information on the effects of CBD on your hair visit: